Faerie Grace works with organizations across the Pittsburgh region to energize and educate their employees or members. From healthcare to banking and beyond, Faerie's authentic and genuine approach to motivational speaking resonates with everyone.
Learn more below about the topics she covers in the speaking engagements.
Transitions & Celebrations
This speech is for times of transition in your life.
One chapter in life may close, but the story still continues. Reflecting on how the past has brought you to where you are and will give you the insight to thrive into the future. Though current situations might seem devastating, hope and life can still abound.
By the end of the Keynote speech, you'll be motivated to celebrate:
Your accomplishments (your past)
The here and now (your present)
The new season about to arrive on your doorstep (your future!)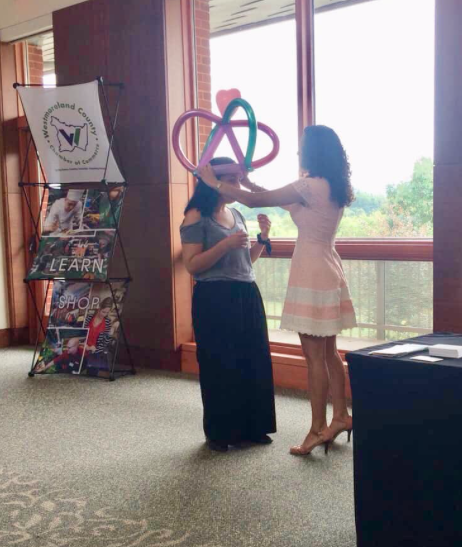 Administration Workshop
This speech addresses how we care best for others when we take the best care of ourselves. This is perfect for people who work or serve as secretaries, caregivers, and customer service representatives. 
The Administration Workshop Speech focuses on daily habits can help us continue to be the best versions of ourselves. It contains two key messages:
How to find time to eat, sleep, rest, and exercise so you feel your best while you're caring for others.

How to have empathy and compassion for those we provide service for, genuinely serving the needs of others as individuals and not numbers, really caring for people.
Contact Faerie today to discuss how this Keynote speech can motivate you or your employees.
Passion, Practice, Play
This is perfect for personal growth, as a great all around Keynote Speech.
Learn more about loving your life! While that can be easier said than done, Faerie Grace offers practical advice for balancing daily demands and needs with ease. Great for:
Banquets

Conferences

Corporate events

Commercial settings
It is a perfect way to entertain and inspire. Featuring the fun and interactive art of balloon twisting, it ends with giant basketball balloon hats for brave volunteer attendees. Great for all ages!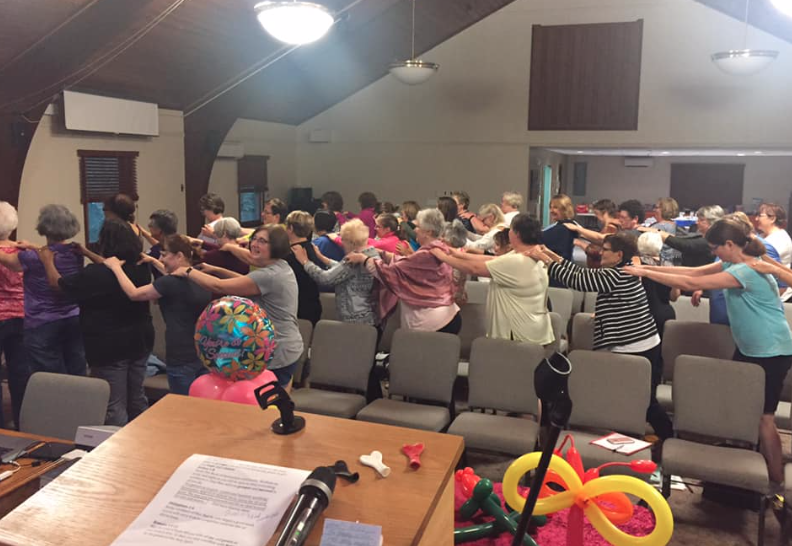 Life Is Beautiful
This multi award-winning Keynote speech focuses on interpersonal growth. 
The speech's sentimental message incorporates the whimsical art of balloon twisting to show the human experience. This speech will resonate with both auditory and visual learners. It's been a success at:
Breakfast banquets
Women's retreats
Rotary clubs
Get in touch with Faerie  to learn more about how this speech can inspire your organization.
Hero Legend Within
This award-winning speech inspires with a powerful message, showing that everyone is a super hero and has a legacy to leave.
Designed to help others discover their powerful calling and purpose, this Keynote speech teaches:
How to get in touch with your inner self to dig deep and reveal your calling.

How to integrate your purpose with your everyday life.

Why everyone can take the time to discover the hero legend within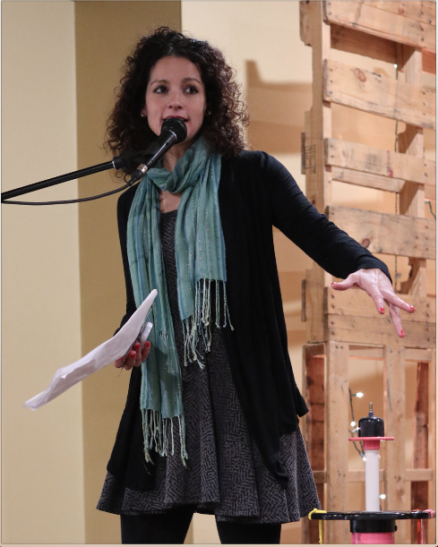 The Self Gardener
This speech helps you to nurture your existing talents.
As Steve Maraboli famously said, "You're frustrated because you keep waiting for the blooming of flowers of which you have yet to sow the seeds."
During this speech, Faerie takes you through 4 directions of your life to see where you are really investing yourself. This is great for:
Keynote speeches
Corporate events for small and large teams
Private events
Will you be surprised where your seeds have been placed? Some will be obvious, yet some may be a surprise even to you.
Contact Faerie today to learn more.
Roadmap
Have you ever wished you had a roadmap for life? This speech may be just what you need!
Bridges are helpful. They help us to get from one side to the other. What was once impossible is now commonplace.
But have you ever crossed over the wrong bridge in life? Career, relationships, and investment are all addressed. Get the answers to questions like:
How did I get here?
How do I get back on track?
What lesson can I learn from this detour?
This popular Keynote speech is a step-by-step action plan on how to make your own personalized roadmap of life succeed.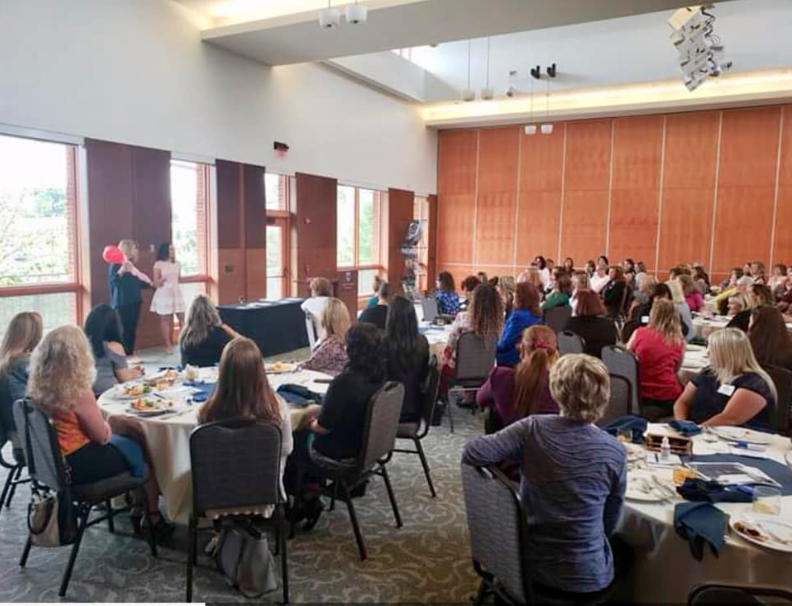 Be Organized, Be Accomplished
Do you want to be more organized, but instantly become overwhelmed by it all? Do you have 2 minutes? If so, this speech is for you!
Having a messy atmosphere makes for a messy mind, and less productivity. Believe it or not, being unorganized affects every aspect of your life. This isn't rocket science. It's just about discovering your willpower with this simple step-by step process to see instant results. Learn how to:
Build momentum
Keep your life clutter free
Find the discipline to be organized
Call or email Faerie to discuss how this Keynote speech can help you organize your way to success.
Victim No, Victorious Yes
This speech is a captivating message on how to break through your own personal barriers to achieve your goal.
It is geared toward self-help and recovery. We all have personal prisons we gravitate back to, and the good news is that we can break free. Learn how to free yourself from:
Toxic relationships
Emotional hold-ups
Overspending
"Focus on what you can change, not the things you can't. That will keep you from the victim mentality and free you to be all you can be."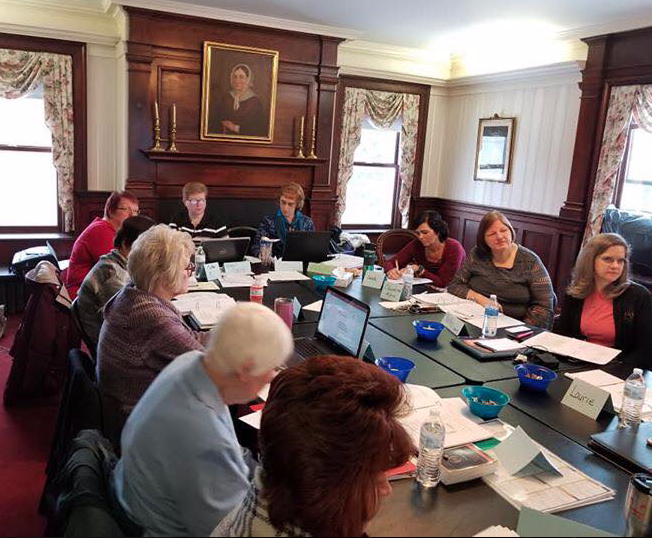 Leadership
This Keynote speech is for those who feel called to be leaders.
In this 10-point path to success, Faerie explains how to:
Define the leadership style you want
Determine the skills you have – and still need – to lead
Develop a plan for gaining and maintaining those crucial skills
Contact Faerie to learn more about the success other clients have seen after this workshop.
Giving Stellar Presentations
This speech is geared to equip individuals with the skills necessary to perfect public speaking and giving presentations. It is a Keynote speech that's great for a workshop format.
Learn how to:
Prepare visuals and PowerPoints to engage your audience
Discover the right tone and cadence for maximum effect
Practice so your delivery is perfect!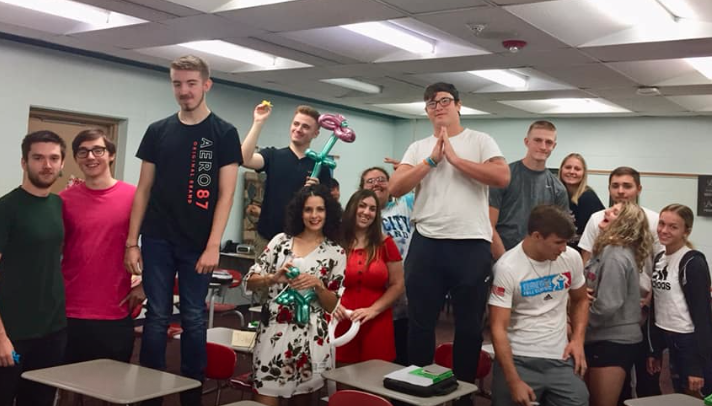 Confidence
This speech has been done to gain confidence in any setting!
It is a fun and interactive seven-step process that will instill confidence in anyone.
Focused on building confidence from the inside-out, this Keynote speech is great for:
High school students or faculty
College students or professors
Business owners
Corporate teams
Get in touch with Faerie to learn more about building – and sustaining – confidence.
Get Your Dream in 7 Steps
This Keynote speech is for the dreamer who has that inner voice calling them to do something more. It's great for workshops and breakout sessions.
By the end of the workshop, you'll understand:

The seven steps to pinpoint your focus on achieving your dreams
What it really means to "reach for the stars!"
How to achieve what you've always wanted to do